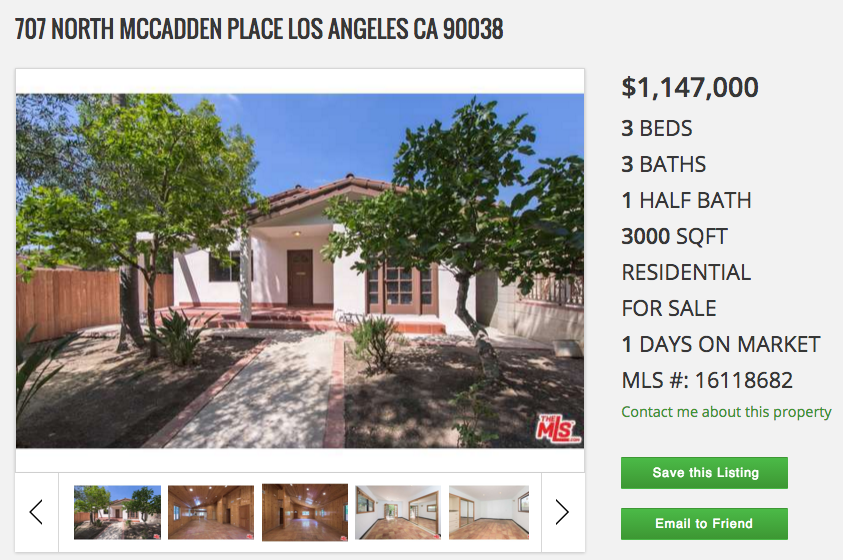 New listing at the intersection of Hollywood and Hancock Park! 707 N McCadden Pl is a 1922 Spanish, 2,200 sq ft, three-bedroom home with two separate detached, two-car garages. The larger of the two is about 800 sq ft and comes equipped with a loft area.
This property is priced to sell and sitting only one block from LA's most famous restaurants like Mozza and Trois Mec. It is ready to be restored to glory, or to be transformed into something new to add value.
Click the photo above to see the Featured Listing page. I'm happy to answer any questions about the property – coley@hiltonhyland.com – See you at the Sunday open!